About us
iCriya comes from the Sanskrit word Kriyā, referring a completed action meant to achieve a specific result. We take this word and make it our life's work: 
Using the power of thought,iCriya helps businesses such as yours to reach financial goals giving the tools, talents and technologies at our disposal to do so.
Digital Strategy
Our digital planning helps businesses meet today's needs while preparing for tomorrow's.
iCriya provides valuable insight on implementing online frameworks and integrating all your digital assets into a singular model for greater efficiency and better results.
By combining IT, Cloud, web and mobile strategies, we take information and turns it into concrete action.
Mobile Apps
A mobile world demands mobile solutions. We create mobile apps that are secure, scalable, intuitive and integrate smoothly across multiple devices and networks.
By tailoring our apps to meet your specific needs, iCriya helps companies streamline operations while bringing them the ultimate user-friendly experience.
Technology Consulting
Assessing your immediate and long-term needs, iCriya provides the critical insights necessary to equip your business with the tools and technologies that make it possible to achieve your objectives.
Our expert analysis will give you the confidence to address IT-related matters, transforming inefficiencies into effective business practices.
Custom Software Development
Not all companies are the same, so why use one software to handle their diverse needs?
iCriya takes a different approach by creating targeted software that's unique to each business and its individual demands.
Never generic, always specific—our customized programs are built to enhance your company's performance.
Cloud Solutions & Multi-Tenancy
Some businesses may fear the big shift towards Cloud computing but iCriya makes it easy.
Our expertise in the field is unrivaled, and we can help companies make the transition effortlessly while saving them property expenses and maintenance costs.
Increased productivity, quicker app development cycles, secure and scalable applications, and expedited product launches—these are just some of the advantages iCriya offers your business through our Cloud solutions strategy.
SaaS
If your company needs to deliver services over the cloud then we can help.
iCriya can transform your present delivery system, guaranteeing quick, secure and effective distribution of software to customers around the world.
Benefits of SaaS include automatic updates, easier access through Cloud, strong tech-support and reduced costs from buying new equipment or software.
Best of all, you no longer have to worry about IT management and can instead focus on growing your business.
Client First
At iCriya, we're committed to ensuring your success.
To achieve this goal, we hire only the most qualified and dedicated professionals, backed by years of experience and the latest technological advancements.
Through both human and digital resources, we supply our clients with the necessary tools and knowledge they need to prosper in a highly-competitive global marketplace.
To iCriya, every customer deserves the same level of service, regardless of whether they're a small, medium or enterprise-grade business.
That's why we offer start-ups the critical support needed to establish themselves, provide mid-sized companies the talent and resources required to grow, and assist large corporations in maintaining their remarkable growth.
Client Input
Rather than assume all customers have the same demands iCriya addresses their specific concerns.
We accomplish this through phone, digital, or face-to-face consultations during which we gain a better understanding of your needs and objectives, noting budgetary demands, time-frames, resources and expected outcomes.
Throughout these sessions we also advise clients on how to best meet their ambitions, and the assets we have available to help them reach such goals.
By listening to your input, iCriya provides exact solutions to your exact demands.
Client Engagement
One of the approaches we take to ensure a successful partnership is to keep clients informed every step of the way.
After the initial consultation, iCriya moves onto the product development stage, returning to our clients for additional feedback, familiarizing them with prototypes, making the necessary enhancements, then at last presenting them with finalized product.
Our customers get exactly the product they asked for; after all, they helped us make it.
Continuous Support
iCriya's obligations to clients don't end with the sale of a product.
Instead, it marks the beginning of an extended partnership throughout which we provide vital technical support, allowing you to fully realize the potential of our digital creations.
From conception, development, implementation to utilization—iCriya is with you every step of the way.
Core Values
At iCriya, we're driven by a strong work ethic built on trust, integrity and the pursuit of excellence. Every single member of our staff has the knowledge and talent required to thrive in the digital workplace, but we foster a culture of collaboration, joining the best and brightest minds and directing them towards just one goal: ensuring your success. 
iCriya's employees are vital resources and leading experts in their field. Reinforced by years of experience, education and training, these remarkable individuals are what strengthen our business and propel yours. 
iCriya works hard to earn your business, and we do so by first earning your trust.
iCriya understands that every business has its own unique set of requirements, so to keep up we adapt ourselves to your company, providing quick, effective and reliable services for any occasion.
Just as every app and piece of software we develop is built around your specific needs, iCriya commits itself to finding solutions that address your unique circumstances.
Our services don't end with a sale. Rather, iCriya takes a long-term approach which includes extensive tech-support, consultation and digital planning, with the aim of building lasting relations founded on communication and trust.
The result of such efforts is an enduring partnership that promises years of mutual success and fiscal prosperity.
One of iCriya's guiding principles is trust, and you can't have trust without transparency To gain the confidence of companies, entrepreneurs and the general public, we abide by a strict moral and professional code.
It's quite simple: greater transparency leads to greater accountability, which attracts more business. So not only is transparency a wonderful moral principle, but it's also a very practical one.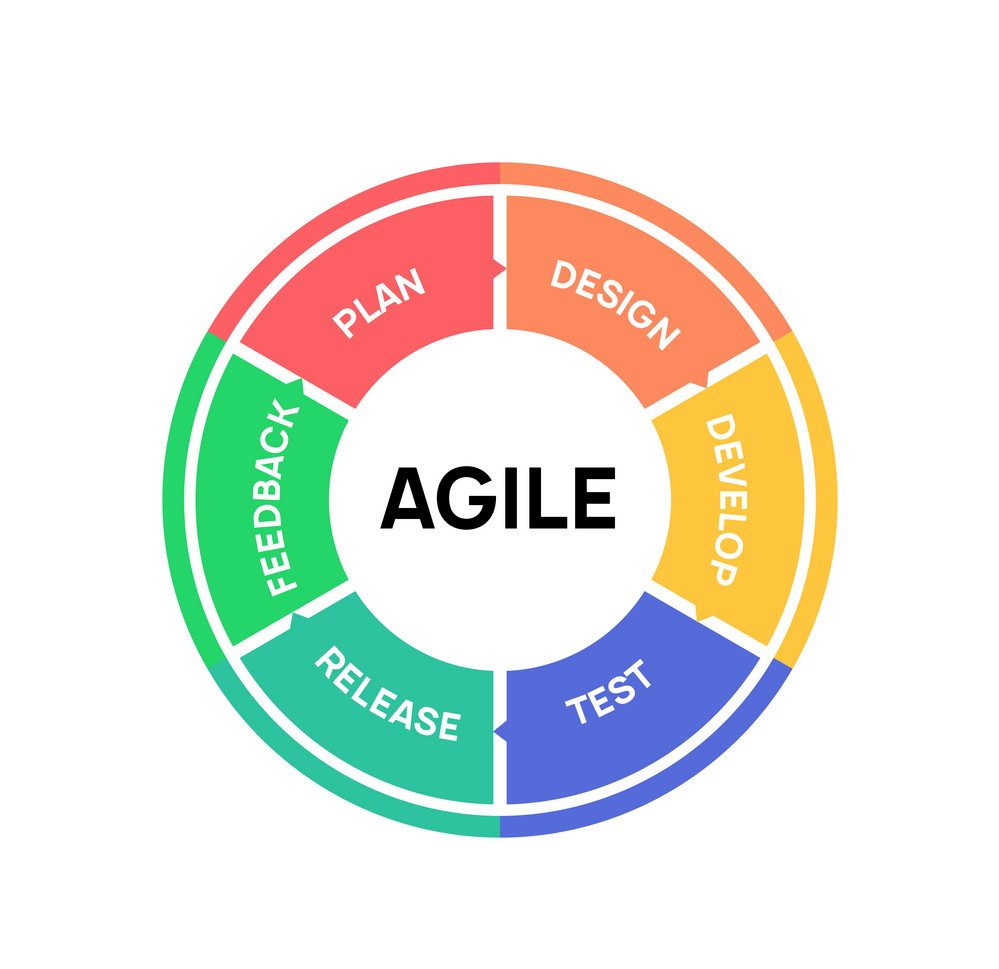 The Agile Approach
One of the ways iCriya thrives in the digital marketplace is through adapting itself to new systems and techniques. With our Agile approach to software, we unite developers, companies and customers, ensuring that our products are up to the highest standards.
Benefits of Agile include active input from multiple parties for greater client satisfaction, frequent testing to eliminate bugs, continuous delivery and software updates for better performance, and collaboration between skilled employees for the best in product quality. 
Like iCriya's ability to evolve and adapt to the changing needs of its clients, our Agile approach to software keeps us on the cutting-edge of technology.
The DevOps Model
iCriya delivers better products by fusing its development and operations arms into a unified and streamlined body.
Through encouraging a culture of collaboration between software engineers, IT professionals, Quality Assurance, and management, we cultivate an environment based on efficiency and pure innovation.
In this corporate climate our DevOps teams communicate more effectively, build better products, test more thoroughly, and release software with greater frequency and reliability.
All of this means you get better products in less time, enabling your business to utilize our software without delay. Here are just some of the advantages offered by DevOps.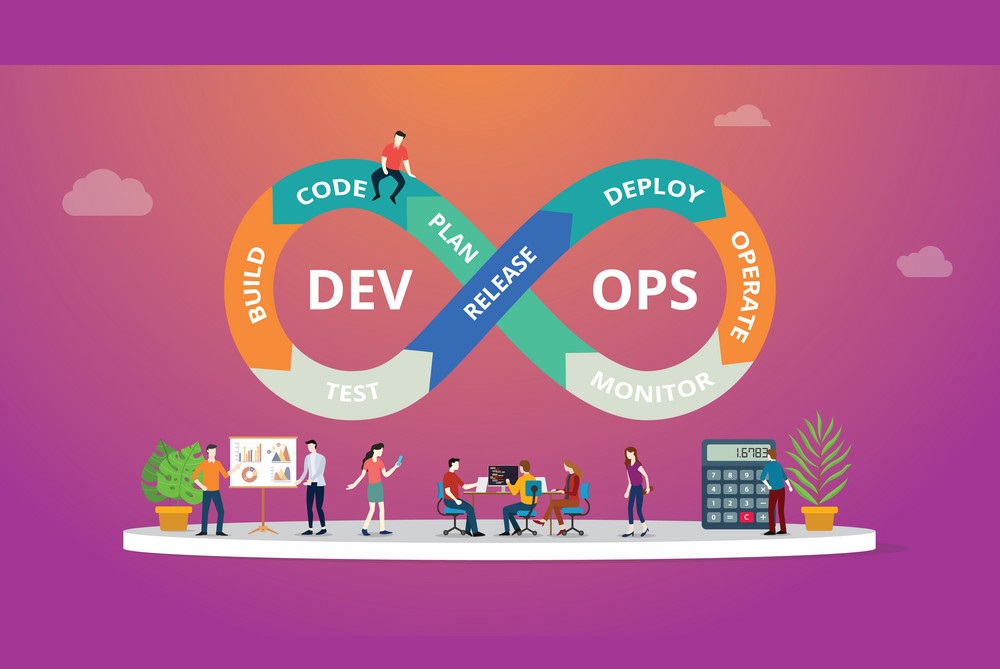 Get in Touch
Our Locations
Level 4, 
Plot No:63 
Kavuri Hills Phase 1
HITEC City 
Hyderabad, India
Level 5,
Ace Krishna Towers,
Laxmi Nagar Colony
Kothapet
Hyderabad, India